The winds were light out of the North West when we left Poole so we were able to put our sails up and managed to sail all the way to Portland Harbour. Having to go around the Lulwoorth firing range wasn't a problem as we needed to make a long tack out to sea to be able to sail back up to Portland.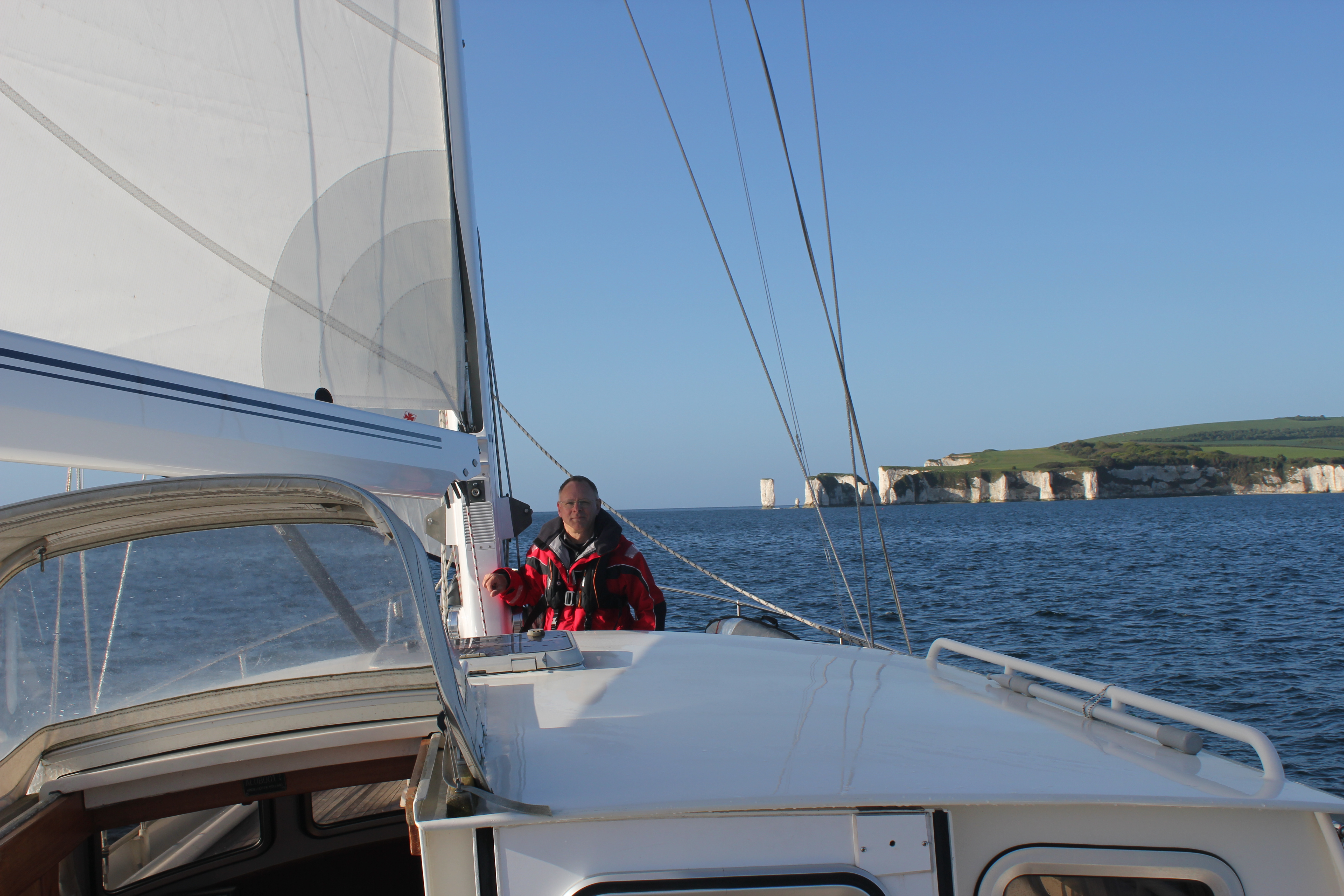 Lee even helmed with the sails up which is something she normally delegates to the autopilot.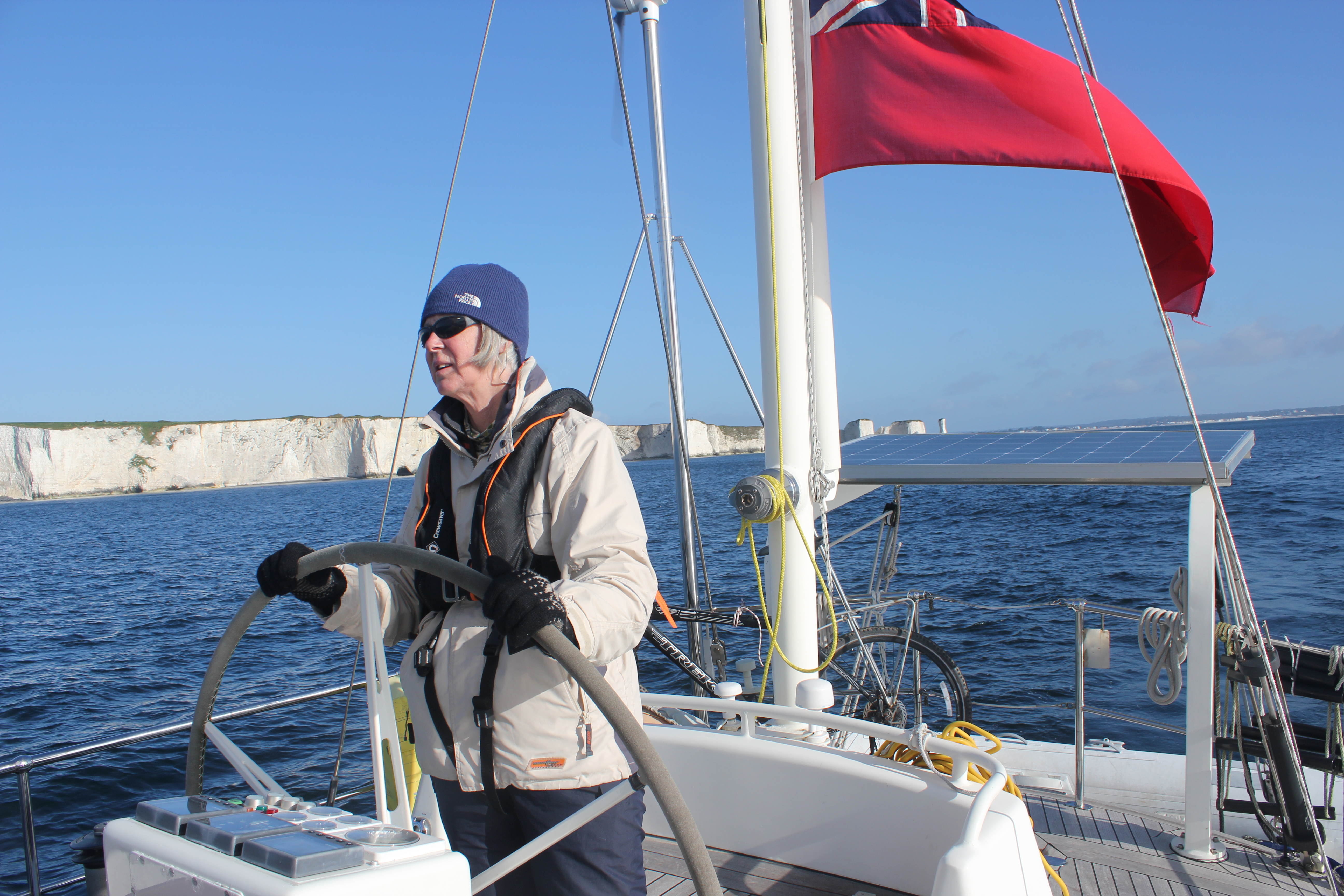 And Zoe enjoyed a bit of sun.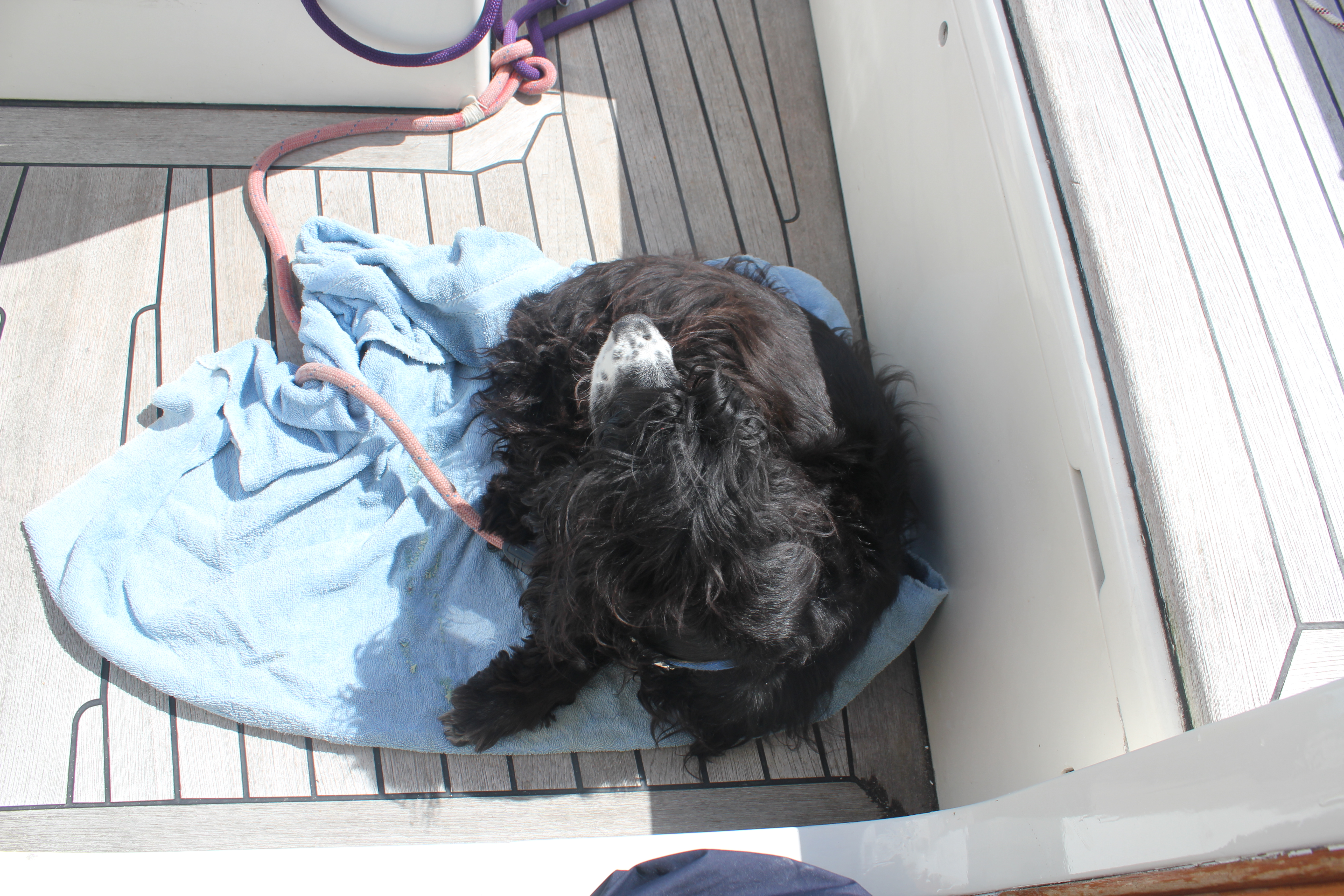 We anchored in Portland Harbour at about 2pm and after a bit of a rest decided to stay on Britt rather than going ashore. I spent an hour or so researching the passage around Portland Bill that awaited us the next day. This is one of the most notorious stretches of water in the UK and needs to be treated with the greatest of respect.