Tuesday 10th July saw me meeting Lee and Zoe at Paddington Station early afternoon after a meeting at work in the morning. We took the train to Falmouth and my friend Miles kindly picked us up at the station and gave us a lift to the harbour. Not very far but we had some baggage. Miles and Tim (whose boat rafted against us in Poole) were both crewing for our Biscay crossing. Miles had kindly done the shopping so once Tim arrived a short time later we got a water taxi over to Britt and got ready for a departure as soon as possible.

There was little wind forecast so for the first 17 hours we had to motor, but we finally we got the parasailor up and made a fair speed in light winds.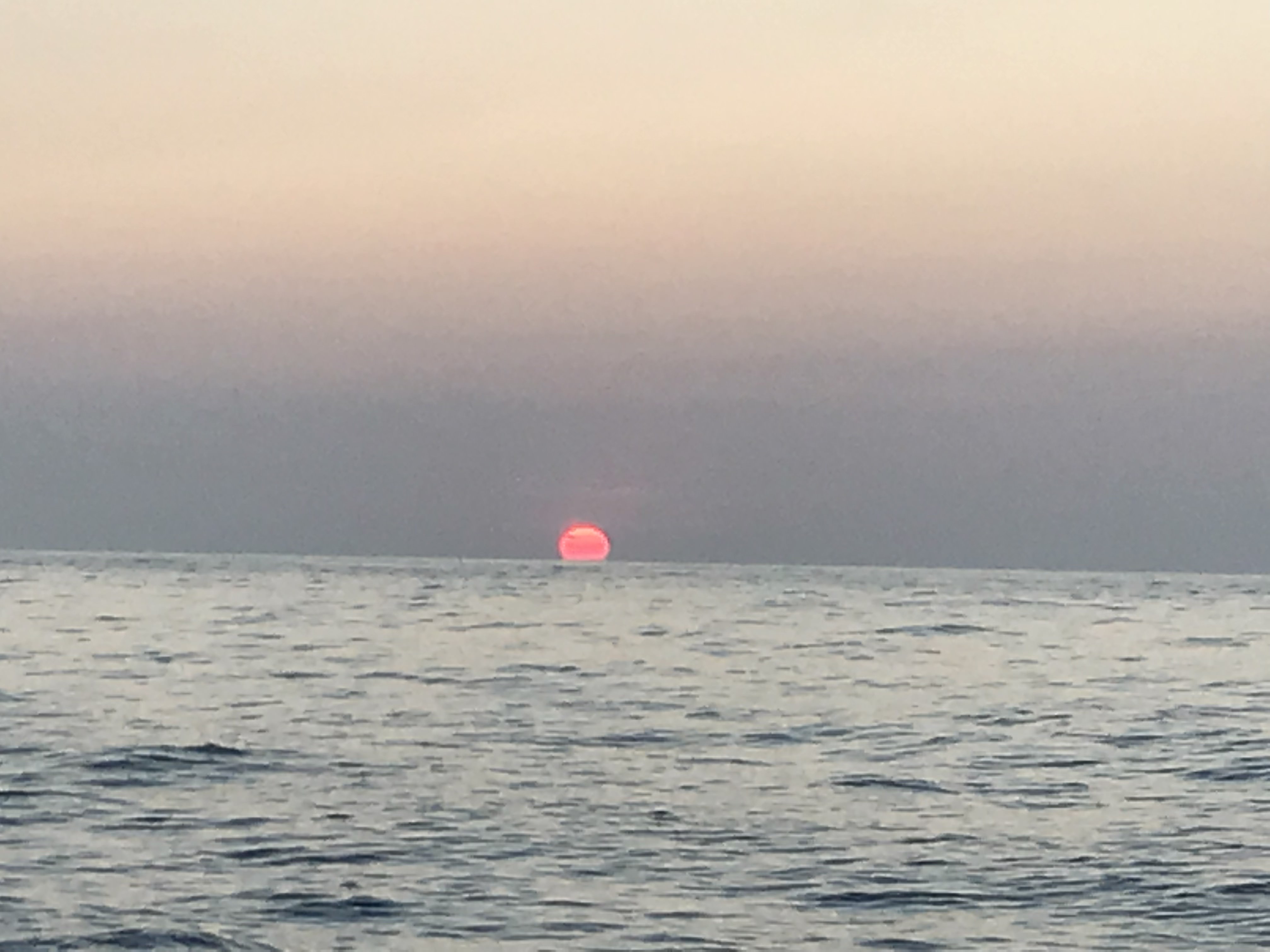 We were just getting settled into our second night watch when the autopilot alarms started to go off. I did a quick diagnostic and wrongly concluded that the fluxgate compass was at fault. In trying to fix that I actually made things worse by disabling the compass at the helm station. That meant hand steering by the stars for that night. I got the proper compass out in the morning and we used that to steer by thereafter. I spent quite a bit of time trying to fix the autopilot but to no avail. In the end I discovered there was a fault with the drive unit itself that needed engineering work to fix it.
So after 36 hours of hand steering we arrived in A Coruna at about 06:00 local time on Saturday morning. We had no trouble finding a berth and then had a short rest before getting up and sorrting out the paperwork with the marina.
After a nice breakfast and a celebratory glass of champagne we were ready to go off and explore A Coruna.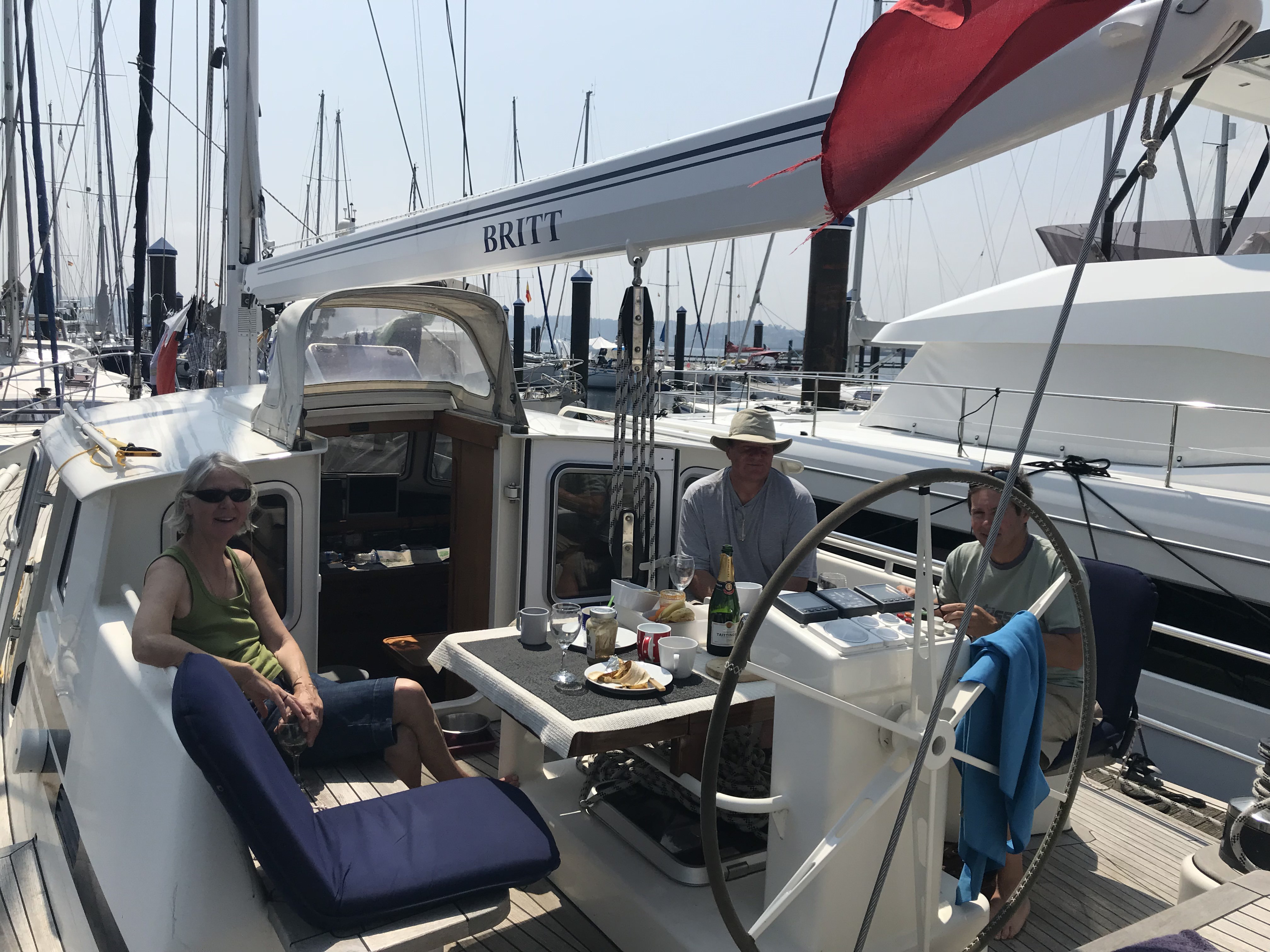 We had a walk around A Coruna and even had a swim, although better than the English Channel the water still felt pretty cold.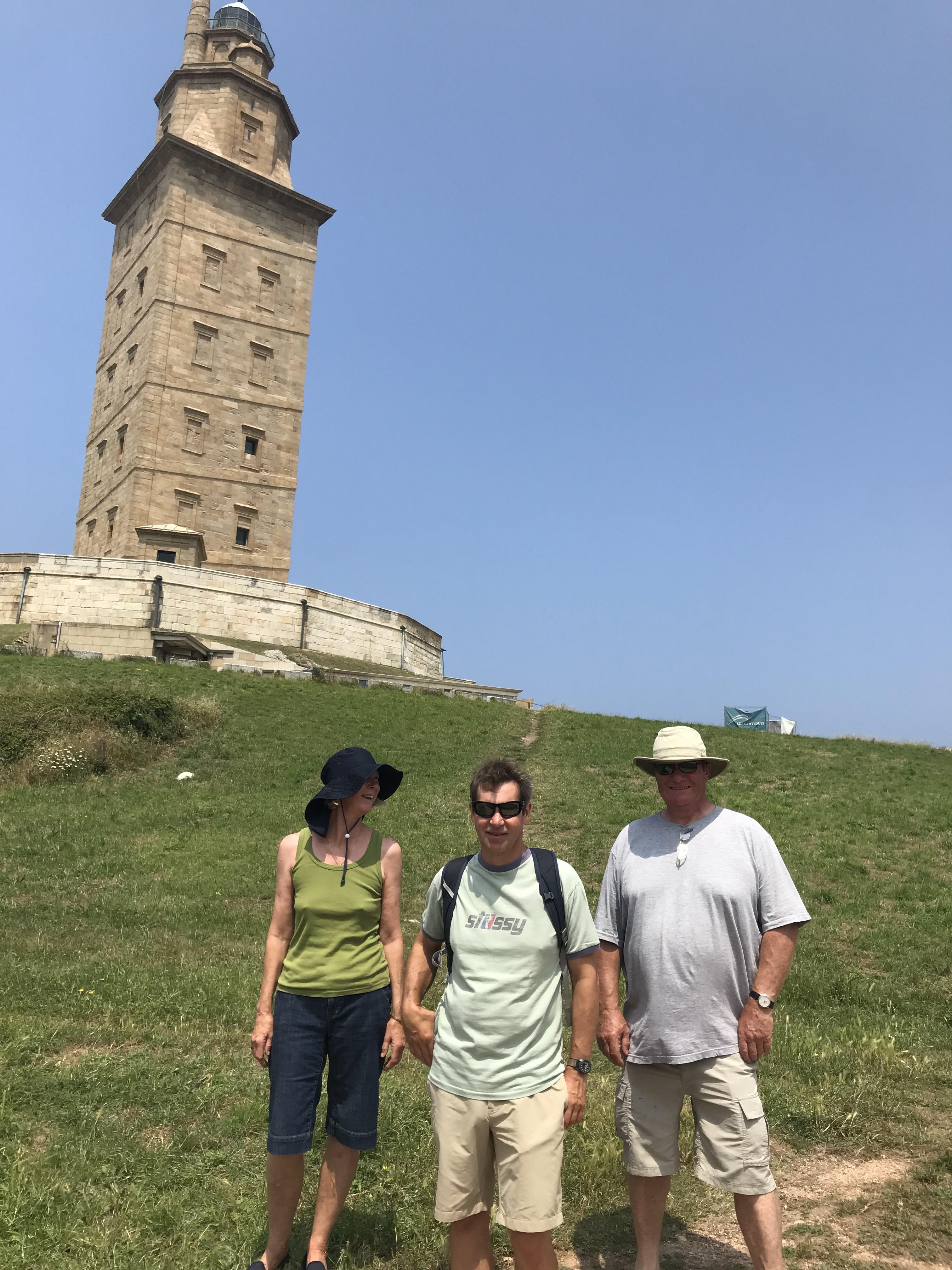 Miles and Tim left for the airport on Sunday 15th and then Jake and Shaney arrived to spend a couple of weeks with us on Monday 16th.
I managed to track down an engineers shop to fabricate one part for the autopilot, the pin joining it to the ram arm, but there was a deeper problem inside the unit that needed investigating too, but time contraints meant I would leave that until later.
On Thursday 16th we motorsailed to Corme and anchored. The sea was a bit rolly so not a very comfortable journey but once anchored we were well protected. We went ashore, had a walk and found a place to eat too. Lots of locals and few tourists here so quite authentic. This was our first time anchoring in Spain and I'm pleased to say it all went without a hitch.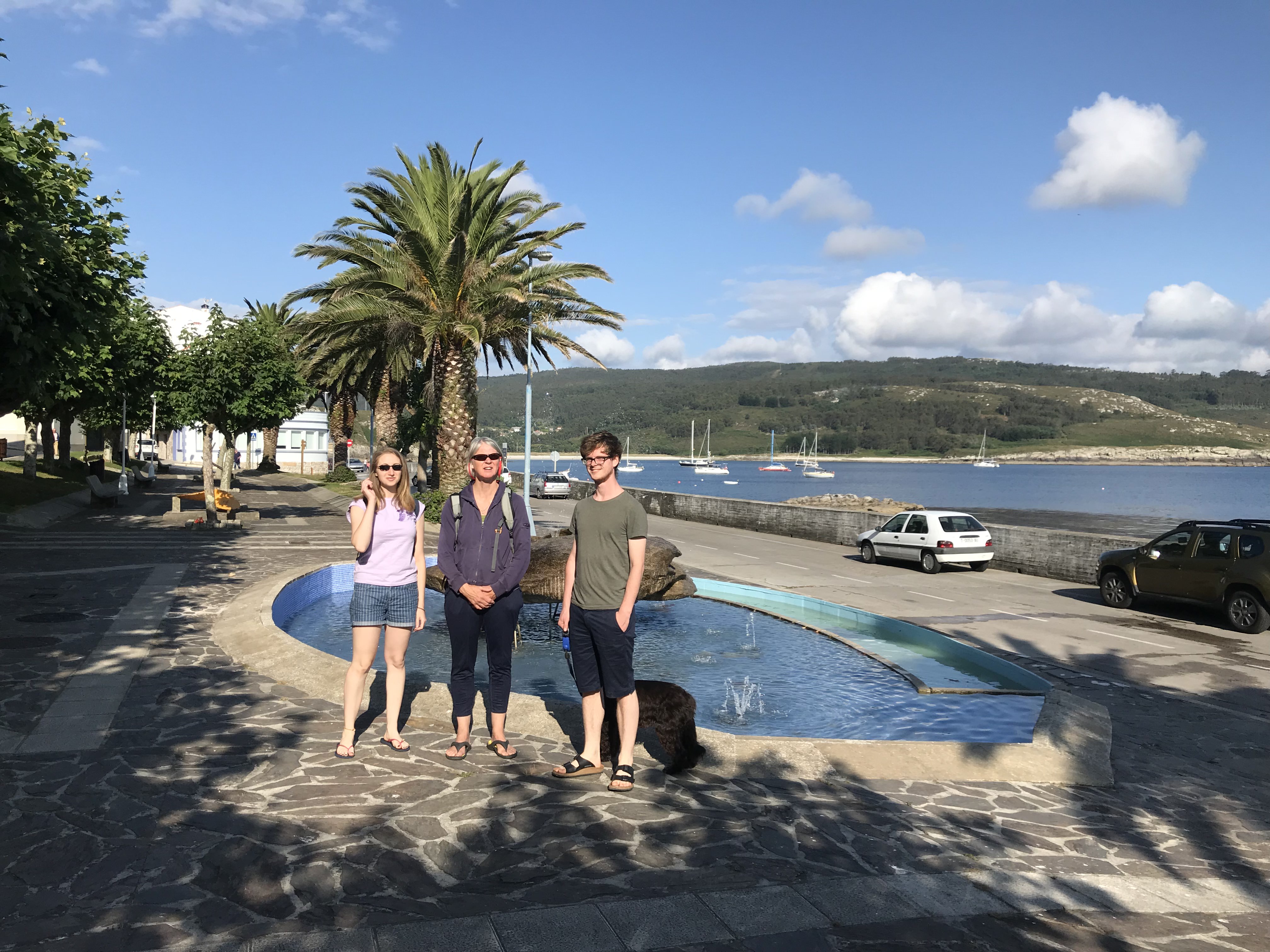 On Saturday 21st we motored to Camarinas another nice protected anchorage in the North Western corner of Spain. We decided to have a walk in the hills to the South of the Ria de Camarinas. We got ashore and I used the method of getting the dinghy attached to its own bouy as described by Morgans Cloud. The walk didn't go too well as we followed several dead end trails and eventually returned to the beach. By this time the wind had picked up quite a bit and was blowing onshore. The waves had built and getting back in the dinghy without getting wet was not easy. We also had waves hitting us head on as we went back to Britt which was a good mile away so we were all pretty wet by the time we got back.

On Monday 23rd we made for Muros. Again motoring as little wind. A heavy fog came down as we rounded Cape Finisterre so it was on with the radar. About this time I got called for a radio check from another English yacht Thesee. Many months later we moored next to them in Almerimar marina and got to meet Dean and Linda. Once we got into the Ria de Muros the fog lifted and we tied up in the Marina de Muros assisted by the very helpful Klaus and Pedro.
Jake and Shaney went off to an Airbnb in Santiago De Compostela on the Tuesday as Shaney was to fly back on the Wednesday.
I made contact with a local engineer and despite neither of us speaking the other language I gave him the autopilot to open up to see if he could repair it. Later that day he came back and showed me the problem. The internal chain had broken and one of the teeth on a gear cog was missing. He would be able to manufacture a new gear cog but it would take 15 days for the heat hardened option.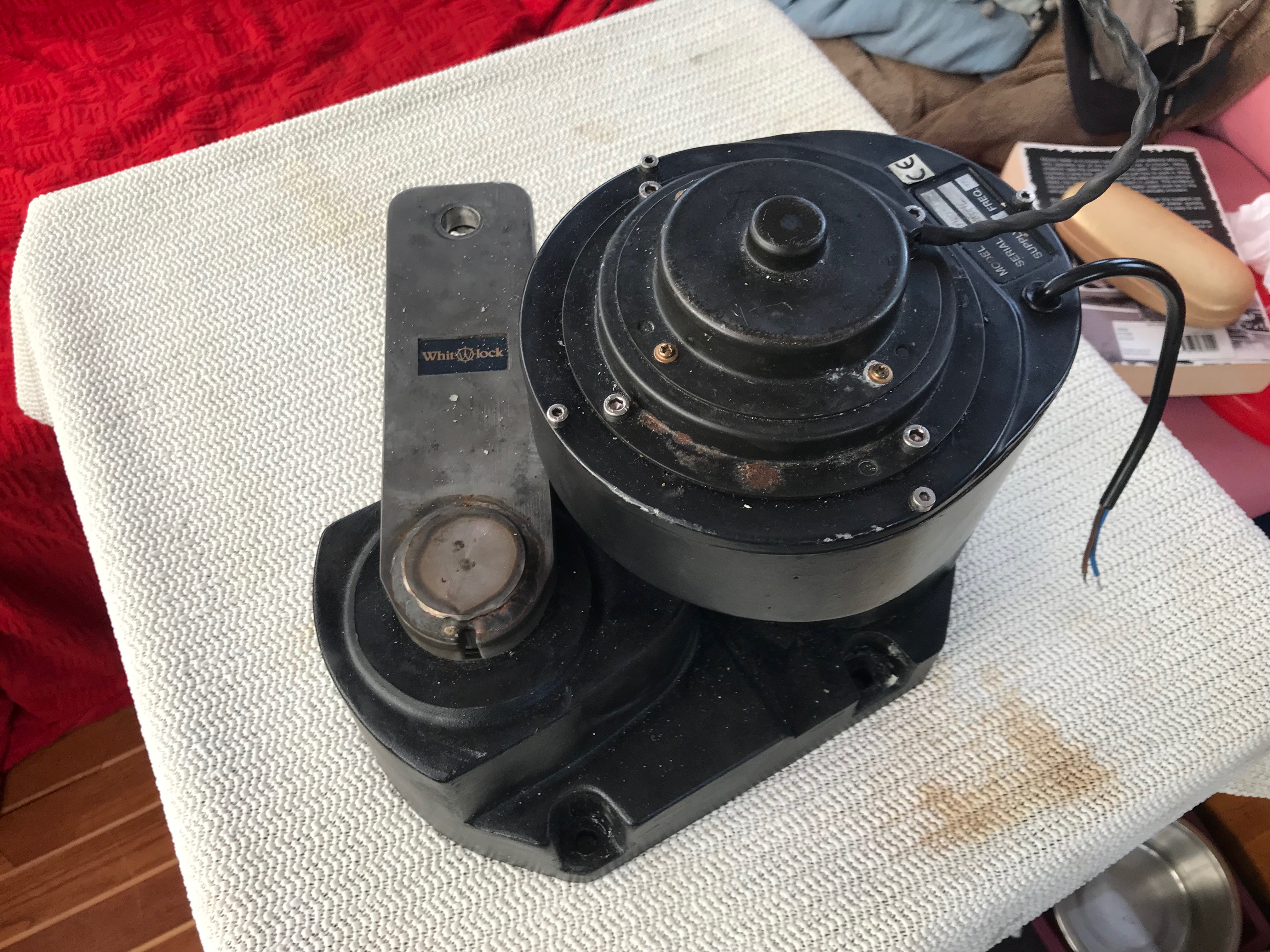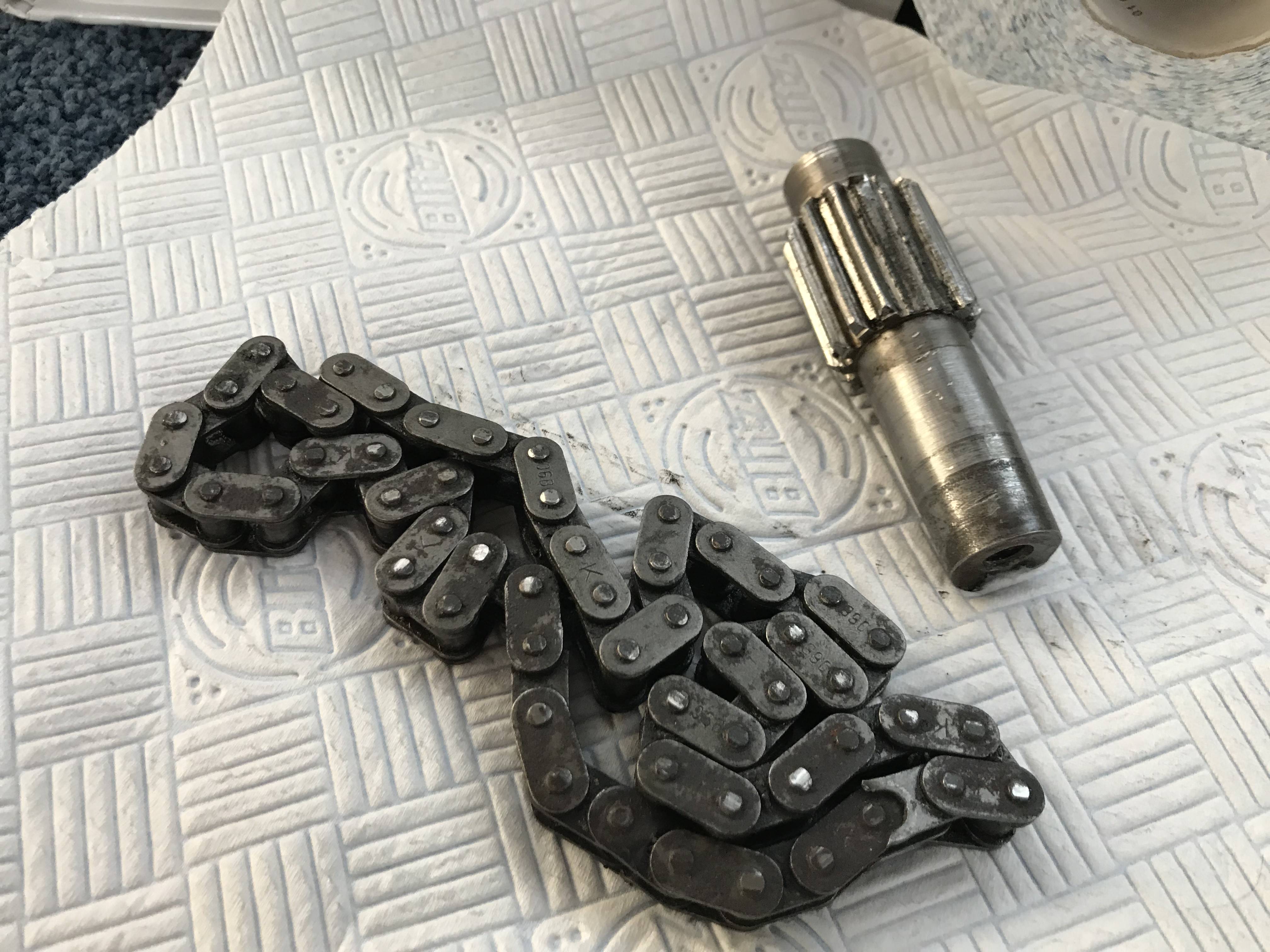 Muros also had lots of these interesting looking little buildings. We later saw they were found all around Galicia and identified them as grain stores.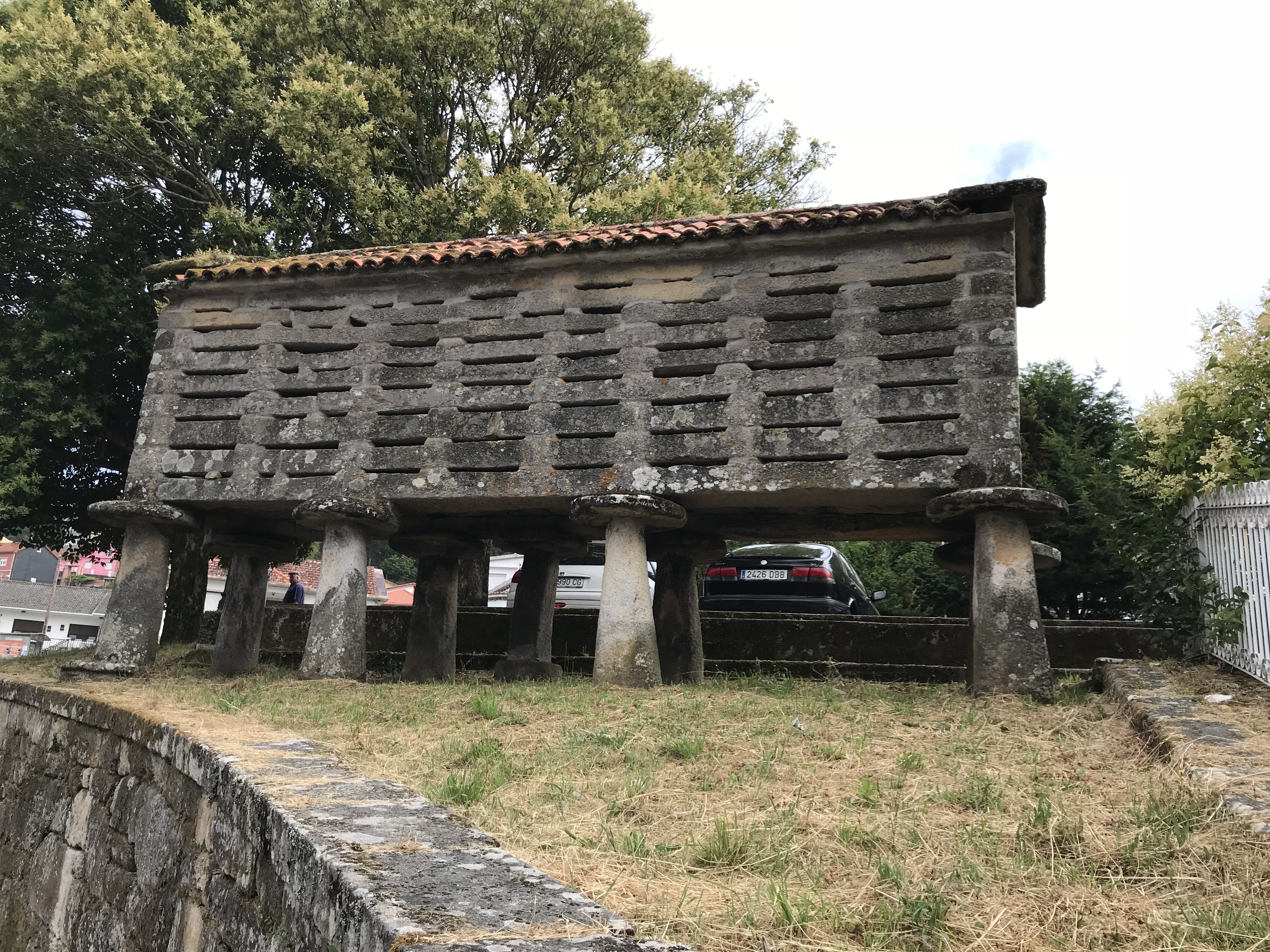 On Friday 27th we left Muros for Esterio in the next bay. A nice enough town but not much there so after one quite rolly night we decided to move down to the Ria De Arousa.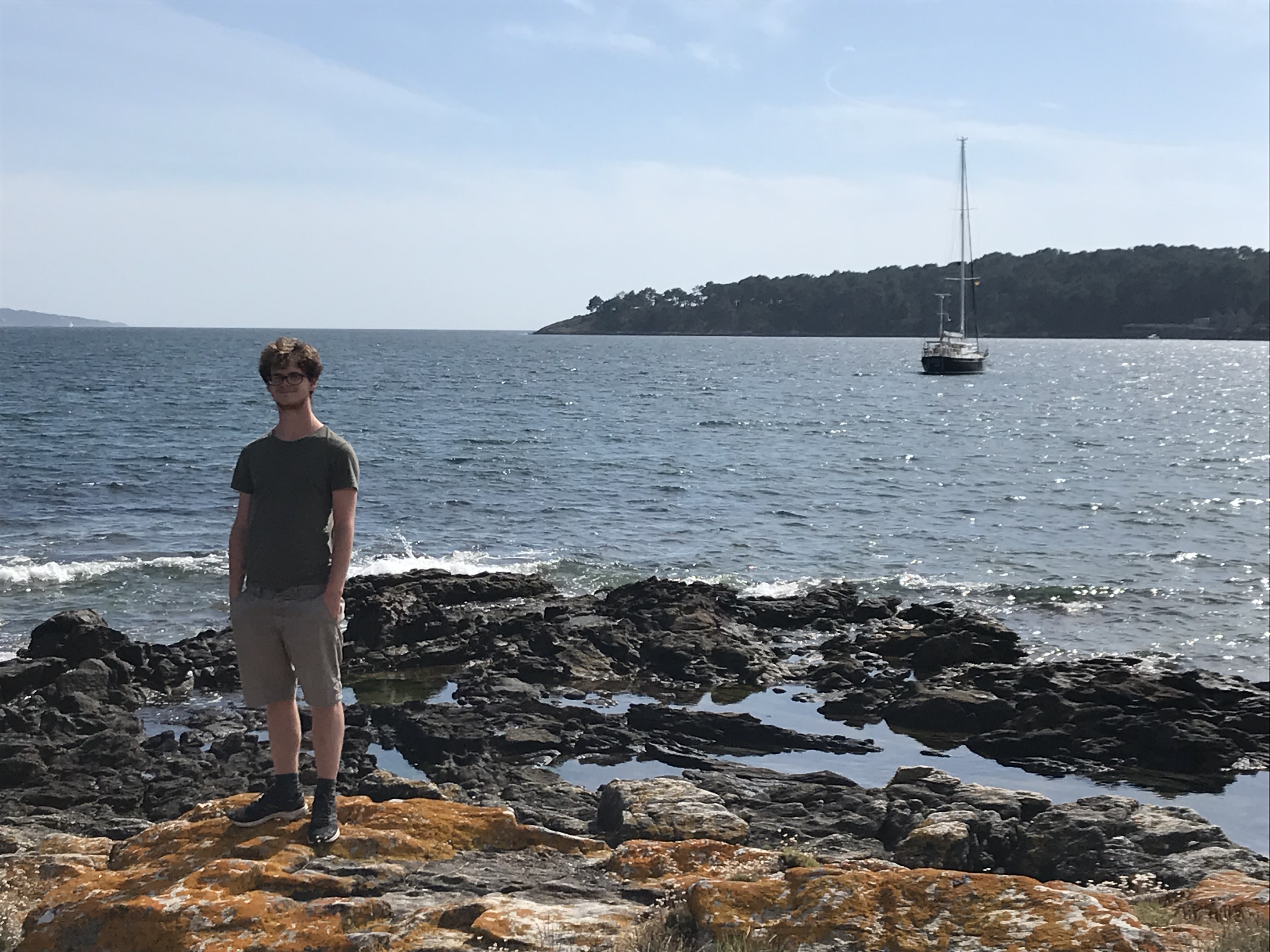 The journey from Esterio to Ribeira in Ria De Arousa was good as were able to sail for part of the way. It has some challenging pilotage through rocks in the Canal De Sagres but all went smoothly in the end. Ribeira was a big working town focused on fishing. Jake and I had a walk around but we returned to Britt for our evening meal and left for Pobra in the morning.
Canal De Sagres unedited YouTube link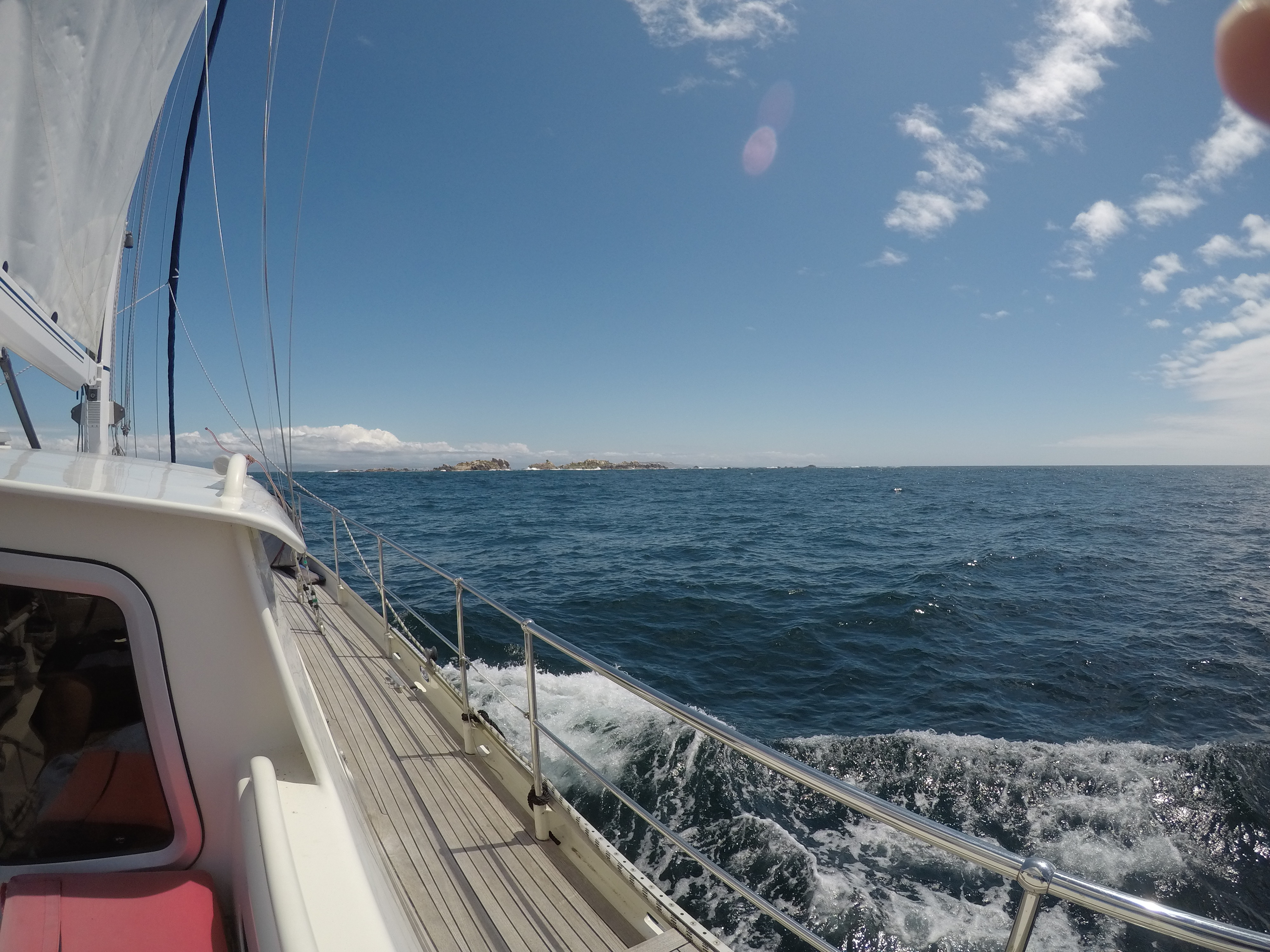 We anchored off Pobra and then spent a few days there and that takes us into August.