We left our sails with Crusader Sails and anchored off Goathorn point.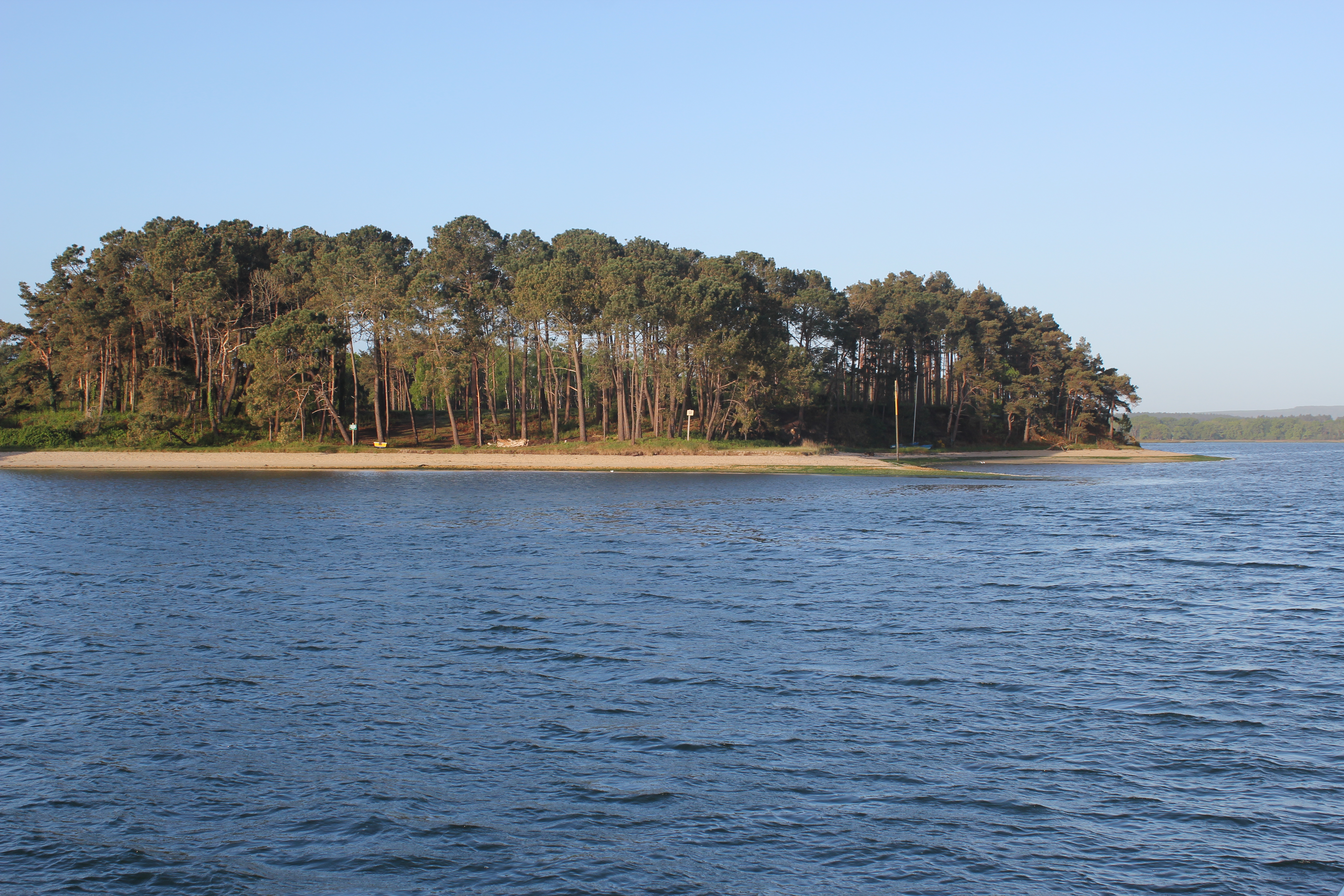 We enjoyed a couple of quiet days and then had a visit from a couple of Lindsey's schoolfriends Mark Speed and Tim Meyer along with Tim's wife Linda and their dog Pablo.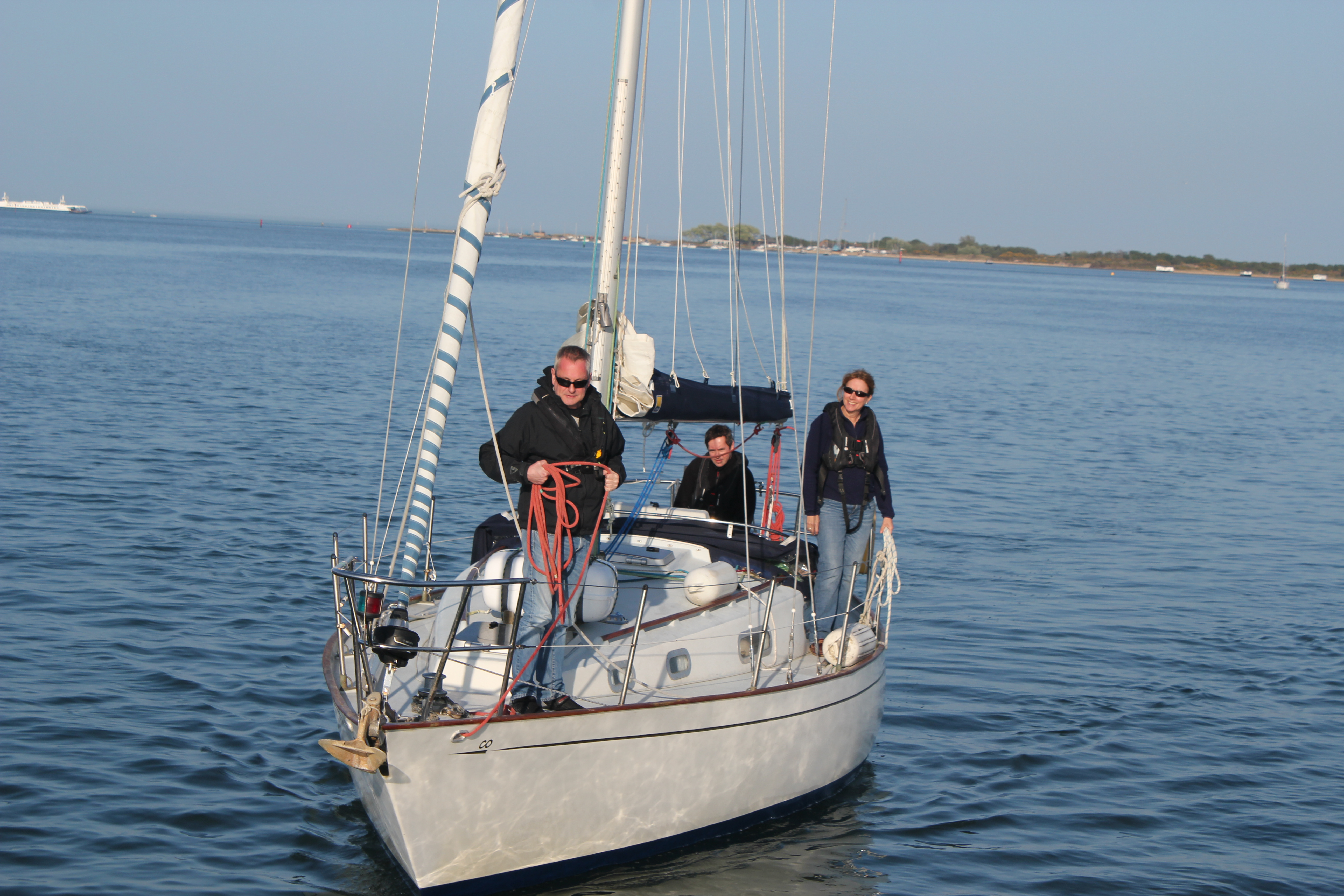 Tim and Linda have a nice Contessa 32 that they keep in Lymington. They rafted against us on Saturday night and we had a nice evening remembering the "good old days" and eating a tasty curry Tim and Linda had made. Sunday evening they moored in Poole and we joined them for dinner in a local Italian for more reminiscances. Unusually for the UK on a bank holiday the weather was great.
Lee and I still had a couple of days until we could pick up our sails so we just pottered about. I even had a my first open water swim of the year. The water remains bracing.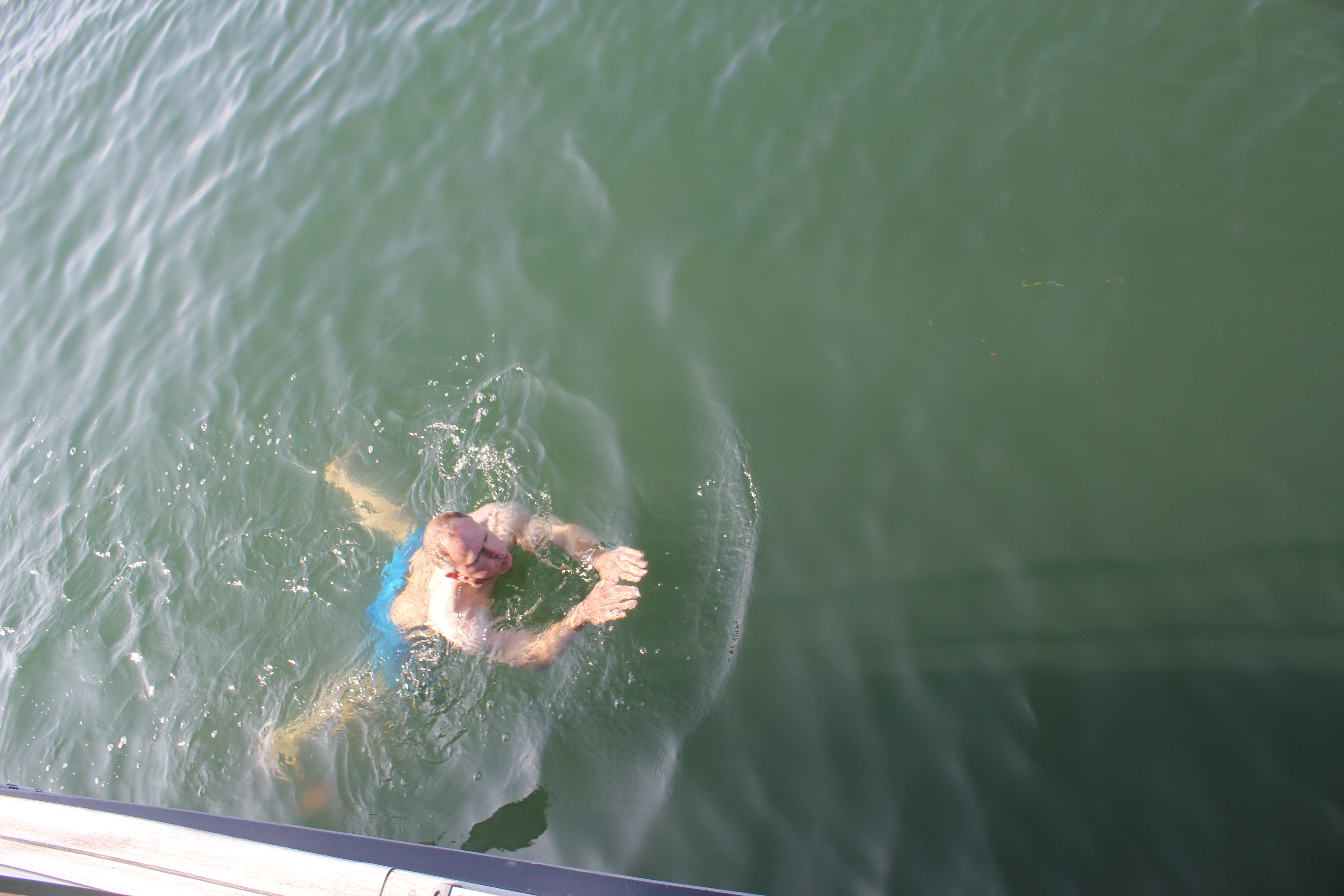 Soon it was time to head back into Poole and pick up our sails. We went in Tuesday afternoon and the sails were delivered Wednesday morning. As luck would have it there was very little wind so we were able to get the sails back on with minimum of fuss. It's also so much easier when they have been neatly folded for you. We need to learn how to pack sails better than we do at the moment.
Wednesday afternoon we went back to our anchor spot by Goathorn Point to await a favourable tide and wind on Thursday morning before heading further West.